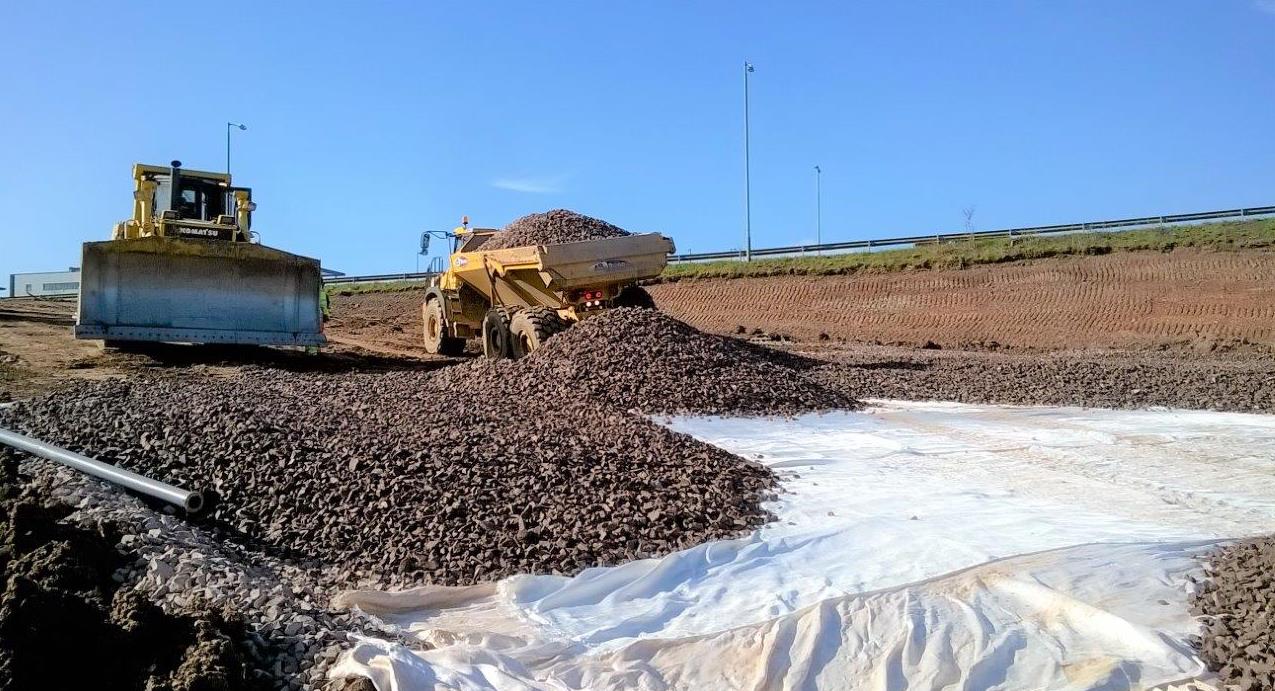 Performance characteristics of filament woven geotextile:  
1. High strength: Use high-strength industrial polypropylene, polyester, nylon and other synthetic fibers as raw materials, which have high original strength. After weaving, it becomes a regular interwoven structure, and the comprehensive load-bearing capacity is further improved. 
2. Durability: Synthetic chemical fiber is characterized by resistance to change, decomposition, and weathering. It can maintain its original characteristics for a long time.
3. Corrosion resistance: Synthetic chemical fiber is generally resistant to acid, alkali, insects and mold.
4. Water permeability: Woven fabric can effectively control the pores of its structure to achieve a certain water permeability.
5. Convenient storage and transportation: Because it is light in weight and can be packaged according to certain requirements, transportation, storage, and construction are very convenient.  Application range: A series of industrial products of geotechnical materials formed to adapt to various characteristics and requirements of geotechnical engineering. Widely used in rivers, coasts, harbors, highways, railways, docks, etc.
Function and application of filament woven geotextile:
Woven geotextiles are mainly used in railway subgrade construction, highway subgrade construction, foundation use of various construction sites, dike retaining, intercepting sand and soil loss, tunnel waterproofing membrane use, urban green flower project use, underground garage waterproofing, waterproof material Substrates, artificial lakes, pools, seepage and waterproof use, clay liners, can also be used as concrete foundation cushions, especially when geological instability brings uneven settlements, woven geotextiles, woven needle-punched geotextiles It has a good water-conducting function and strong tensile strength. It can form a filtering and drainage effect inside the fill, so that the foundation soil is not lost, and the building structure is strengthened and the foundation is solid. The product has good dimensional stability, anti-aging, strong crack resistance, flexibility, and is not afraid of mold. It is a new material that is non-toxic, non-volatile, and environmentally friendly.
Specifications:
35--250kn/m