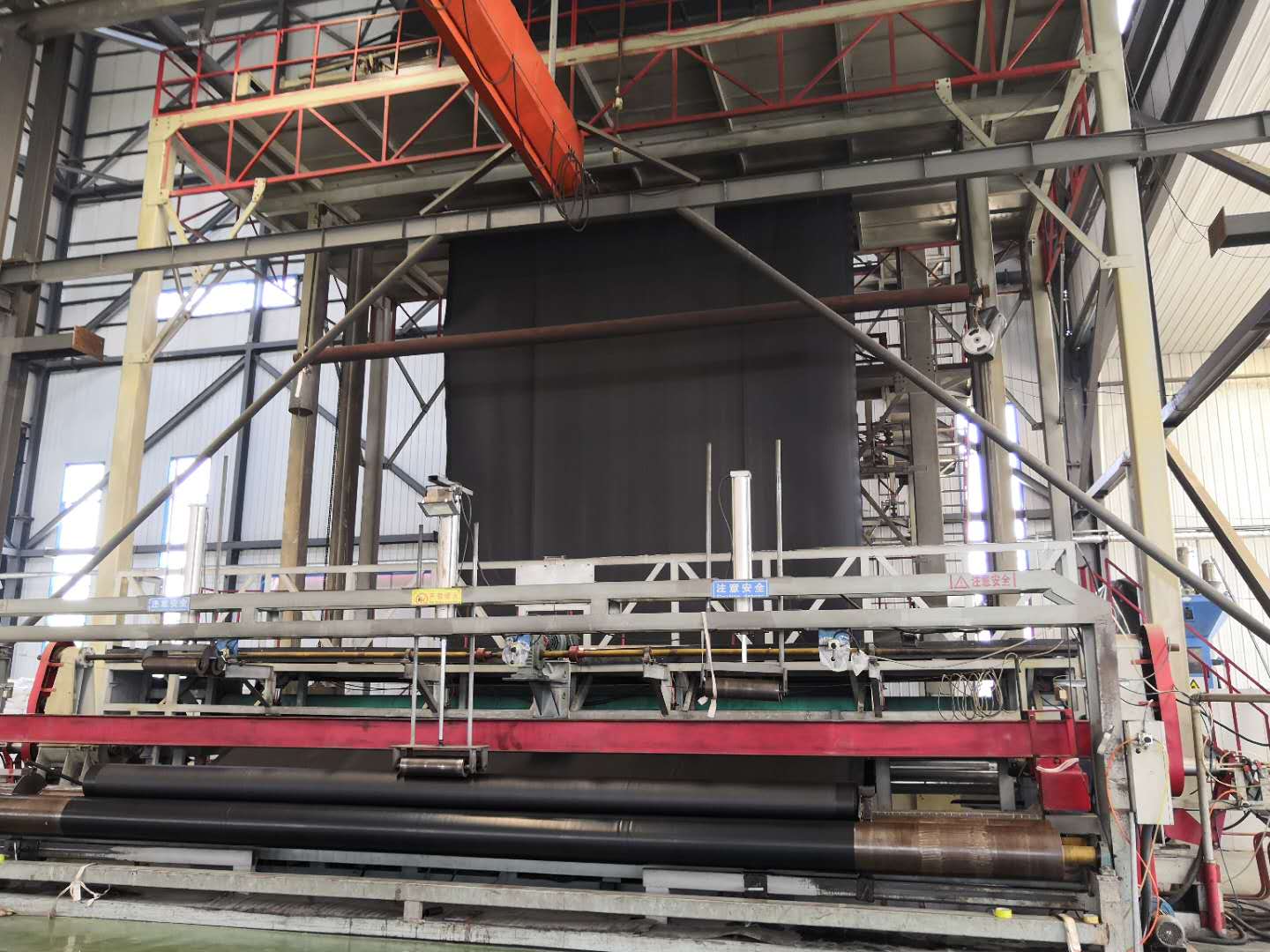 Product Fearures

Excellent impermeability,high barrier,high puncture resistance,acid and alkali resistance and a varity of chemical erosion,aging resistance,no pollution,good adhesion,convenient construction.
Product Application
1. Environment protection and sanitation:such as domestic garbage landfill,sewage treatment plant,power plant regulation pool,industrial,hospital solid waste,etc.
2. Water conservancy:seepage prevention,plugging,reinforcement,seepage prevention of water channel,vertical core wall,slope protection,etc.
3. Municipal engineering:subway,underground engineering of buildings,planting roofs,anti-seepage of roof gardens,lining of sewage pipes,etc.
4. Gardens:artificial lakes,river courses,reservoirs,the bottom lining of golf course reservoirs,slope protection,green lawns,waterproof and moisture-proof,etc.
5. Petrochemical:anti-seepage.storage tank of chemical plant,oil refinery,gas station,chemical reaction tank.lining of sedimentation tank,secondary lining layer,etc,
6. Mining industry:wash and separation pool,heap and immersion pools,ash pool,dissolution pool,sedimentation pool,storage yard,tailings bottom lining anti-seepagetc.
7. Transportation facilities:highway foundation reinforcement,seepage prevention of culverts
8. Agriculture:impermeability of reservoirs,drinking pools,reservoirs and irrigation systems.
9. Aquaculture:intensive and factory aquaculture pond,fish pond,lining of shrimp pond,sea cucumber circle slope protection,etc.
10. Salt industry:crystal pool in salt works,halogen pool tarpaulin cover,salt pool plastic film,etc.
Technical data:
Item


National standard for polyethylene film GB/T17643-2011

Thickness mm

0.5

0.75

1.0

1.25

1.5

2.0

Tensile yield strength (vertical and horizontal) N/mm

≥7

≥11

≥15

≥18

≥22

≥29

Tensile breaking strength (vertical and horizontal) N/mm

≥13

≥20

≥27

≥33

≥40

≥53

Elongation at break (vertical and horizontal) %

≥700

Right angle tear strength (vertical and horizontal) N/mm

≥62

≥93

≥125

≥160

≥190

≥250

Puncture strength N

≥160

≥240

≥320

≥400

≥480

≥640

Carbon black content %

2.0-3.0