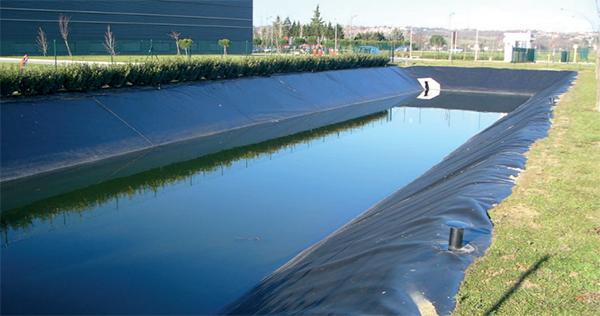 Production Features
1. Easy maintenance and low cost.
2. Convenient construction and welding.
3. Aging resistance,good wear resistance,strong and reliable.
4. No environment pollution.
5. Strong puncture resistance,suitable for planting roofs.
6. Good plasticity,quick and simple corner treatment.
7. Chemical corrosion resistance,ultraviolet radiation resistance,suitable for special occasions.
8. It has high tensile strength,excellent elongation and small size change in heat treatment.
9. 9.Good flexibility at low temperature, it able to environment temperature difference,good resistance to high and low temperature,excellent hot melt performance.
10. 10.Long service life .Surface materials can be used for more than 30 years,underground materials can be used for more than 50 years.
Product Application
1. It is widely used in various construction projections,such as reservoirs,pools,dams,sewage treatment,tunnels,highways,bridges,landfills and artificial lakes.
2. Roofing,light steel roofling and other industrial and civil large roofing board.
3. Ground works requiring certain corrosion resistance requirements.
4. Repair the rigid waterproof layer and the old building concrete component layer.
5. Waterproof and moisture-proof sewage treatment system,basement or underground works.
6. Water conservancy,municipal engineering,construction ,transportation,subway,tunnel and other anti-seepage,isolation,reinforcement,crack engineering.