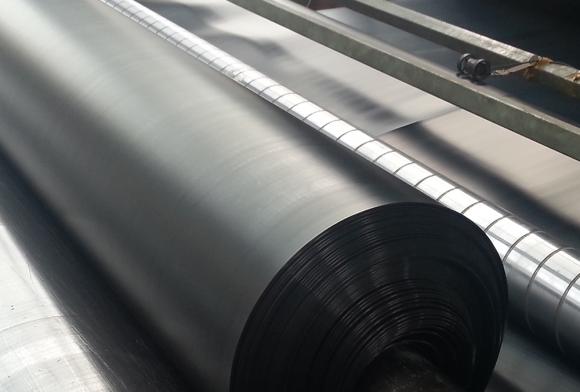 Product Introduction
LDPE geomembrane is a new geotechnical impermeable material which is mainly composed of polyethylene,ethylene,ethylene polymer and other materials.
Product Features
On the basis of absorbing the previous flexibility of geomembrane,LDPE geomembrane have increased their good elongation,adaptability to deformation and other capabilities.Compared with HDPE geomenbrane .LDPE geomenbrane have better tensile resistance and flexibility, and greatly increase their waterproof and impervious capacity.
Proiduct Application
1. Anti-seepage of garbage landfill,sewage or waste residue treatment site.
2. River dike,lake dam,tailings dam ,sewage dam,reservoir area,channel,liquid storage pool(pit,mine).
3. Impermeable lining of subway,basement,tunnel and tunnel.
4. Salt impermeability of roadbed and other foundation
5. Horizontal impervious bedding in front of dike and dam,vertical im;pervious layer of foundation,construction cofferdam and waste yard.
6. Seawater and fresh water farms.
7. Foundation of highways,expressways and railways,The water-proof layer of expansive soil and collapsible loess.
8. The roof is impermeable.